About DISTRO.Y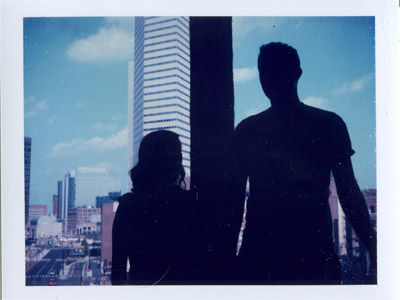 We are currently on a hiatus while we move cities. If you need to contact us for any reason, please email Tea. His contact info can be found: here
DISTRO.Y is a collaboration of two best friends.
We started working on designs way back in 2002 in our apartment in Cambridge MA. In the years since then, we've been able to take on this hobby full time and love being able to work together on fun projects every day.
Everything we do is complete DIY. All the shirts are hand screen printed in very low quantities in our studio on the edge of downtown Boston. This website in fact, is hosted on a server not more than 10 feet away from where the shirts are made.
The shirts are designed by the two of us as well as some amazing artists that we admire and asked to collaborate with us on designs.
Thank yous are in order for all of our great friends, family, artists, and customers. Thank you all so much.


Website design / Logo:
Spikey Bobby
Ctrl-Alter-Design
Clothing Artists:
Gillian Bowling
Terrence Curran
Girl Chaos
Gordon Riker
Star St. Germain
Craig Thurman
Proletariat
The Count
Spikey Bobby
Mike Paulo
Mark Anderson
Photo Above:
Karla Klute
Models
Sahra Brady, Kavaz, Sara Rogers, Ferris Caldwell, Doug Despres, Anthony Zuniga
This website is programmed by Tea with Java Servlets. It runs on Tomcat 5.5 on Fedora Core 5 Linux with a Microsoft SQL Server database. We are hosted at Punkhost.com, a digital playground we set up for ourselves and friends.